So you want to have a great time in the Netherlands? Not only during the convention, but also in the hours or days before and after? You've come to the right country! Read the travel guide to find out everything you need to know about The Netherlands for a great time.
We also have a Public Transportation Guide.
---
Dutch Law & stuff you must know
Hotels
Haarlem
Amsterdam
Dutch law & stuff you must know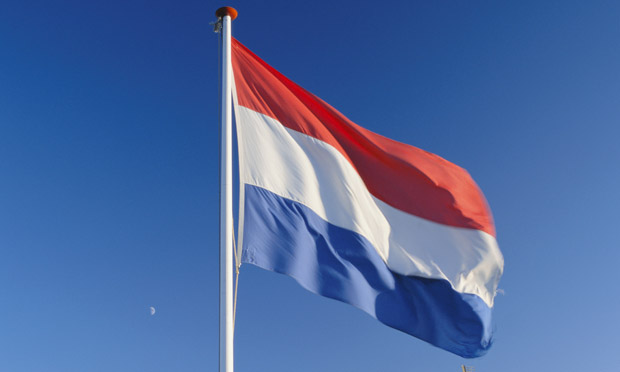 In case of emergency
Visitors to the Netherlands face no specific health risks.  Health and living conditions are excellent in the Netherlands, and tap water is of great quality and safe to drink. However, in case something goes wrong, these are the numbers you have to dial:
In case of emergency, dial 112 for the medical, fire and police services.
Tourist Doctor Services: phone +3120 592 3355 or +3120 4275011
Tourist Dental Services: phone +3120 570 9595
These numbers are available 24-7. The country calling code for the Netherlands is +31.
Dutch laws
Driving – The default speed limits in the Netherlands are 130 km/h (81 mph) on motorways (snelwegen), 100 km/h (62 mph) on national roads (autowegen), 80 km/h (50 mph) on regional roads (provinciale wegen) and 50 km/h (31 mph) on urban roads. The legal limit for drivers is a blood alcohol concentration (BAC) of 0.5 pro mille. Novice drivers (people who received their driving license less than five years ago) are not allowed to have a blood alcohol concentration higher than 0.2 pro mille. This blood alcohol level also applies to people below the age of 24. In the Netherlands random testing is allowed.
Alcohol – The age limit for purchasing and consuming any type of alcohol is 18 years.
Drugs – All drugs are forbidden in the Netherlands. However, the government designed a drug policy with tolerates smoking cannabis under strict terms and conditions. Coffeeshops are only allowed to sell soft drugs and not more than five grams of cannabis per person per day. Persons under the age of 18 are prohibited from buying drugs and are barred access to coffeeshops. Using any kind of drugs at Hearth's Warming Con is strictly prohibited and will result in exclusion from the convention.
Read more facts & figures about the Netherlands on this website.
About nearby areas to visit
Bastion Hotel Schiphol Hoofddorp
Address: Adrianahoeve 8, 2131 MN Hoofddorp
Phone number: +31 (0)23-5623632
This hotel is close to the venue by bus. It has free parking, free wifi and a bus stop nearby for bus 300 (bus stop Overbos Hoofddorp), two stops away from the venue. Bus 300 is also headed to the Haarlem city centre in one direction, and Hoofddorp train station and Schiphol Airport in the other.
Van der Valk Hotel Haarlem
Address: Toekanweg 2, 2035LC Haarlem
Phone number: +31 (0)23 536 75 00
This is a hotel in the southern part of Haarlem. It has free parking, free wifi and a bus stop (Europaweg, Haarlem) nearby with bus 300 that also stops in the Haarlem city centre, the Haarlem train station and at the venue (in the other direction).
Haarlem is the charming, medieval city in North Holland where Hearth's Warming Con will take place. The city has lots of tourist attractions and is only 15 minutes by train from Amsterdam Central, making it an excellent place to visit for HWCon visitors. Navigating Haarlem is simple, as it has a very compact centre. You can easily walk from one place to the next.
Haarlem offers tourists a lively cultural scene, oodles of atmosphere, excellent shopping and plenty of dining opportunities. It is located on the banks of the Spaarne river and is actually the provincial capital of North Holland. It does not take visitors to Haarlem to find out why the city is so adored by locals. Haarlem's lovely shopping streets – lined with little boutiques – and cosy restaurants all add to its allure.
Shopping in Haarlem
Haarlem has been voted as the Netherlands' best shopping destination on several occasions. Perhaps the best-known streets in Haarlem are the Grote Houtstraat, the Barteljorisstraat and the Zijlstraat. But don't miss the chance to explore the smaller streets characteristic of this historic city, such as the Schagchelstraat, Kleine Houtstraat, Anegang, Warmoesstraat, Koningstraat and Gierstraat: all of which feature a selection of unique shops and specialist stores.
For My Little Pony fans we have made the following selection of comic, tabletop game and games shops;
Stripboekwinkel Silvester is a small comic shop dedicated to mostly European comics. It can be found at Kleine Houtstraat 11A.
Spellenhuis Haarlem is paradise for board game fans, selling a broad range of tabletop and card games. It also has its own cafe where you can sit at their tables and play board games. It can be found close to Haarlem's train station, on the main street into the city centre at Kruisweg 60.
Game Mania is a game shop selling new and secondhand games. You can visit their store at Grote Houtstraat 168.
CeX is another game shop selling new and secondhand games in close proximity of the Game Mania, as their store is at Grote Houtstraat 125.
Nedgame Haarlem is also a game shop selling new and secondhand games. Visit them at Anegang 23.
The Game Shop is the final destination for classic/retro video games and movies. The store is located in a converted residential home, and therefore offers a unique shopping atmosphere. Its entrance is at Barrevoetestraat 12.
Haarlem also has some toy stores you can visit. These stores sell games and My Little Pony merchandise:
Intertoys. Grote Houtstraat 8
Intertoys. Generaal Conjéstraat 25
Game Time. Generaal Cronjéstraat 47-51
Haarlem tourist attractions
With an abundance of historical sights, cultural attractions and hidden gems crammed into a relatively small city, Haarlem truly is a sightseers' paradise. There's plenty to keep the visitor entertained, but thanks to its compact size, it's easy to get a good introduction to the city even if you only have one day to explore it.
Get to the heart of things at the Grote Markt
At the historic heart of Haarlem, this vast square is located underneath the imposing Grote Kerk, and is the image of the city that many people will recognise. Hosting regular festivals, concerts and markets, the Grote Markt is the hub of daily life in Haarlem.
Go beer tasting in a former church
All that sightseeing and shopping is thirsty work, so be sure to drop by this former church to worship at the altar of beer. Now converted into the Jopen brewery, grand café and tasting room, the beautiful church building is home to Haarlem's famous Jopen beer, which is created using medieval local recipes. For more information, check out their entry on iamsterdam's website. The Jopenkerk's visiting address is Gedempte Voldersgracht 2.
Haarlem is a city known for its hofjes (enclosed courtyard gardens), and there are beautiful green spaces tucked away behind many an unassuming street – most dating back to medieval times. There are 21 main public hofjes in Haarlem, spanning from the ancient (the oldest was founded in 1395) to the very modern. But with the entrances to many hofjes being concealed behind modest doorways or down seemingly simple alleyways, these city oases are not always easy to find. Find out more about Haarlem's hofjes by reading their entry on the iamsterdam website.
Amsterdam is one of the greatest cities in the world. From the canals to world-famous museums and historical sights, it is a very romantic and beautiful city in Europe. Amsterdam is also a city of tolerance and diversity. Therefore, it is an ideal location to organize a My Little Pony convention nearby. It has all the advantages of a big city; rich culture, lively nightlife, international restaurants, good transport – but is relatively quiet. Thanks to its extensive network of canals, it has relatively little road traffic.
In Amsterdam, everything you need is always close-by. However, do not hesitate to get a bike for an authentic local experience. To know more about Amsterdam you can read some basic facts and info here.
Tip: head to the Amsterdam tourist office and pick up a one, two or three-day Amsterdam Card (Amsterdam Pass) for free unlimited travel on all public transport, including free entrance to most Amsterdam museums and Amsterdam attractions.
Short on cash? Read this page about 50 free things to do in Amsterdam!
Shopping in Amsterdam
A lot of My Little Pony fans also like comics, manga, anime and action figures. For them we have made a small selection of shops you really shouldn't miss out on! Most of the manga and comics sold in the Netherlands are in English. Shops are usually opened every day from around 9 AM till 5.30 or 6 PM. On Monday mornings, shops often don't open until around noon.
Henk is one of the biggest comic- and manga stores in the Netherlands, you can find it at the core of the Amsterdam' China Town. Open on sundays as well! You can find the store at Geldersekade 96.
GoJoker is a small comic book store nearby Henk. It has quite a lot comics. The store is at Zeedijk 31/A.
Space Oddity is a great action figure toy store in Amsterdam. Gundam, Star Wars, Super Mario & Transformers are our specialty, but they have some little pony items as well. They offer a wide variety on action figures and toys related to movies, games and tv series. The store is located at Prinsengracht 204.
American Book Center (ABC) has a large variety of English-only books, comics and manga. The store is at Spui 12.
Of course there are a lot of toy stores in Amsterdam you can visit as well. These stores sell games and My Little Pony merchandise. All stores mentioned are open on Sundays as well.
Intertoys Damrak: Damrak 28-30
Intertoys Oostpoort: Waldenlaan 120 Unit A4a
Bart Smit: Kalverstraat 193-195
Blokker: Kalverstraat 41
Amsterdam tourist attractions
In our introduction to Amsterdam we already wrote some things to do, like going on a canal cruise or visiting the many museums Amsterdam is rich. A few other places you shouldn't miss out on are:
Dam Square, or simply "de Dam" is a town square in Amsterdam. Its notable buildings (like the Royal Palace and the New Church) and frequent events make it one of the most well-known and important locations in the city. Read more about the Dam Square here.
Leidseplein is one of the main Amsterdam nightlife destinations. Throngs of young people can be seen coming and going from the many bars, clubs and pubs around the square. Opening hours in Amsterdam are usually until 3 AM on the weekend, but many Leidseplein clubs such as Paradiso and Melkweg stay open until 5 AM for late night revelers. Read more about the Leidseplein here.
The Amsterdam Chinatown area consists of a number of city blocks crammed with Asian markets, restaurants and shops. The name Chinatown doesn't quite say it, as in this part of the city you will see businesses and residents from many different Asian cultures such as Thailand, Malaysia and Indonesia. Read more about Amsterdam Chinatown here.